* * * * *
​ Edmonton Journal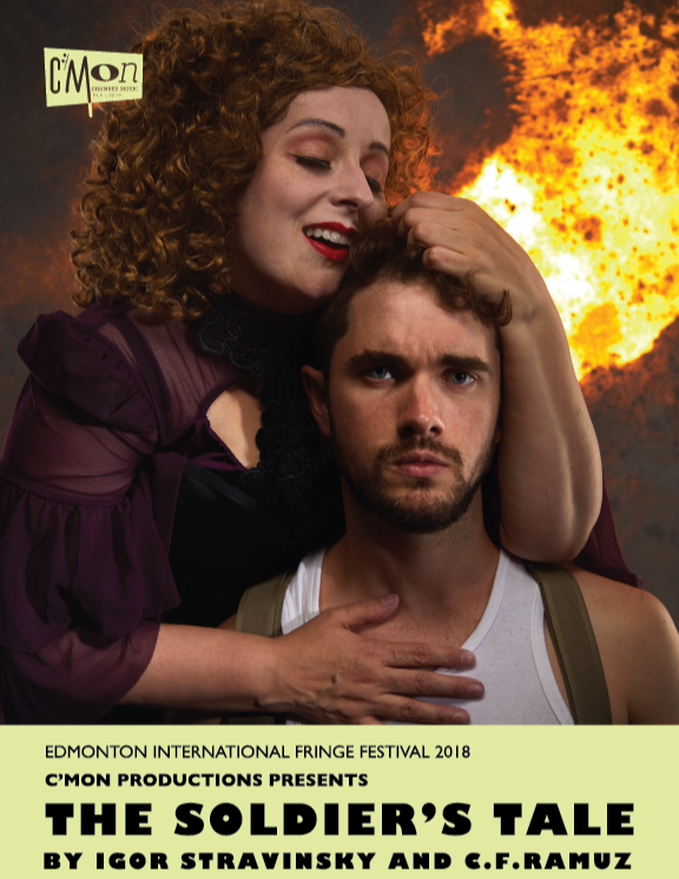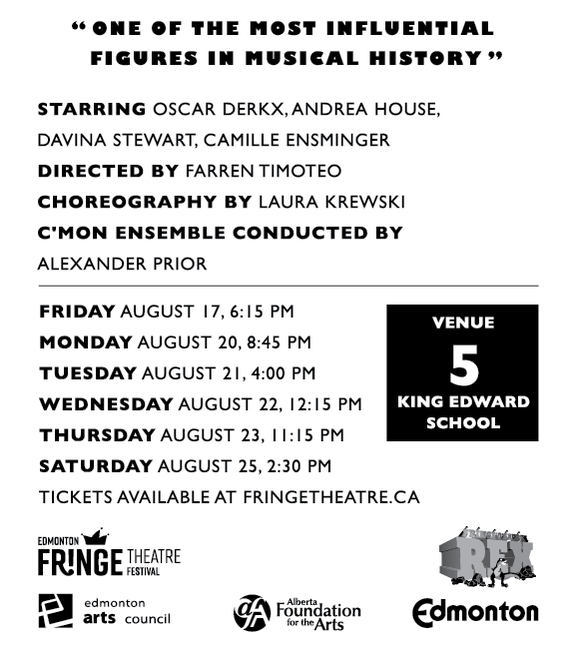 C'mon Productions is proud to present the first fully-staged professional version in Alberta's history of Igor Stravinsky's masterpiece, "The Soldier's Tale". The music is scored for a quirky combination of instruments (violin, double bass, clarinet, bassoon, trumpet, trombone & percussion) and will be performed live by an ensemble of seven of Alberta's finest professional classical musicians, under the leadership of the Edmonton Symphony's Chief Conductor, Alexander Prior.

The strange power and depth of The Soldier's Tale has attracted many great artists, but because of the unusual personnel requirements, productions are a rarity. One hundred years ago, a Russian folk tale inspired Stravinsky and the Swiss writer C. F. Ramuz to create the work. It is a story of greed, loss and redemption - timeless themes that make the piece as relevant to audiences today as it was in the dying days of the First World War.

CAST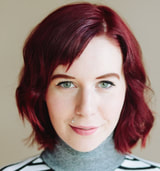 Stephanie Bahniuk (lighting designer) is a set, costume and lighting designer from Edmonton, Alberta. She is currently entering her second year of the Masters of Fine Arts in Design program at Yale School of Drama in New Haven, Connecticut. Stephanie received the 2017 Elizabeth Sterling Haynes Award for Outstanding Set Design for her work on Stupid Fucking Bird (Edmonton Actors Theatre). Last summer she did the production design for Blarney Production's Legoland at the Edmonton International Fringe Festival. Other recent credits include production design for Blood of Our Soil (Pyretic Productions), costume design for Forever Plaid (Mayfield Dinner Theatre) and lighting design for The Finest of Strangers and The Importance of Being Earnest (Teatro La Quindicina). In February, she was named an Alberta Council for the Ukrainian Arts Top 30 Under 30 Artist. Check out Stephanie's production design for Wasp (Le Fixe) also running at Venue 5: King Edward School.
---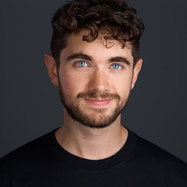 Oscar Derkx (actor - The Soldier) grew up in Nelson, B.C. but is now based in Edmonton. His acting credits include Peter and the Starcatcher, A Christmas Carol, Encounters (Citadel Theatre); The Hothouse Prince (Teatro La Quindicina); Shakespeare's R&J (Kill Your Television); Much Ado About Nothing (Thou Art Here); Wish You Were Here (Plain Jane Theatre); Blood of Our Soil (Pyretic Productions); Suburban Motel Series (Punctuate Theatre); The Antyssey, Undercover (Concrete Theatre); Ride (Lunchbox Theatre). Oscar has a BFA in Acting from the University of Alberta.
​
---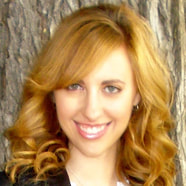 Camille Ensminger (dancer - The Princess) has trained in ballet, jazz, tap, flamenco and contemporary dance. Currently in her tenth year performing with Orchesis Dance Group at the University of Alberta, she has danced in pieces choreographed by Peggy Baker, Laura Krewski, Denise Clarke, Justine Chambers and Sarisa Figueroa de Toledo. As a company member of Synaethesis Dance Theatre, Camille performed at the 2014 Edmonton International Fringe Theatre Festival in Letters and Words (nominated for a Sterling Award for Outstanding Fringe production), at the 2015 Fringe in Self(ish) and Felix Checks Out in 2017, as well as other company productions including The Heliotrope. She performed at the Chinook Series Festival in 2016 in The Yellow Wallpaper, choreographed by Laura Krewski. She has also appeared at Nextfest and the Feats Festival of Dance. Camille teaches jazz classes at the University of Alberta Orchesis Dance Program, contemporary dance and dance conditioning classes at dance studios and is a certified Xtend Barre instructor. Camille has a B.A. degree from the University of Alberta in Modern Languages (French, Italian and Spanish).

---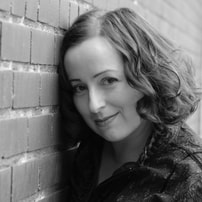 The multi-talented Andrea House (actor - The Devil) is equally at home in theatre productions, concert halls and intimate coffee houses. She studied theatre at the University of Alberta and spent her early twenties acting in musicals, dramas, and comedic theatre productions, which resulted in nominations for six Elizabeth Sterling Haynes Awards (including a 1999 win for Best Actress for her lead role in "Babes in Arms"). In 2010, she
received another Sterling nomination, for "Forget Me Not" (Edmonton Fringe Festival). Film credits include "The Road to Saddle River" with Michael Hogan and Eric Allen Kramer. As a singer-songwriter, Andrea has opened for the Blind Boys of Alabama at the Winspear, and shared the stage with Linda Tillery, Rose Cousins, and Ladysmith Black Mambazo at the Edmonton Folk Music Festival. Andrea is responsible for the Edmonton-centric singalong lyrics (to the tune of the Blue Danube), "On the banks of the North Saskatchewan…", which is the annual finale to the C'mon Festival. http://www.andreahouse.com

---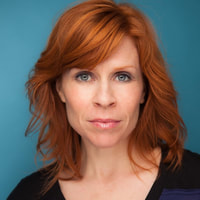 Laura Krewski (choreographer) is a freelance choreographer and instructor based in Edmonton. She choreographed Catalyst Theatre's touring productions of Vigilante, Hunchback, Frankenstein and Nevermore and will be a part of their upcoming production of The Invisible. Other productions include West Side Story, Spamalot, Next to Normal and Mia Mamma for the Citadel Theatre, and Jesus Christ Superstar, Chicago and Footloose for The Mayfield. Laura has also worked with The National Arts Centre, The Belfry Theatre, Theatre Calgary, Vancouver Arts Club, Persephone Theatre, and Manitoba Theatre for Young People. As an independent artist Laura self-produced and choreographed FreeFall and Jazz Playground for her company Freefall Dance. She created a full-length movement adaptation of The Yellow Wallpaper for the Chinook Series. Laura has taught for the Banff/Citadel Professional Theatre Program, Orchesis Dance Group, University of Alberta, Edmonton Festival Ballet, Edmonton Contemporary Dancers, Canadian College of Performing Arts Victoria School of Performing and Visual Arts, and for the Jewish Community Centre of Greater
​ Vancouver.
---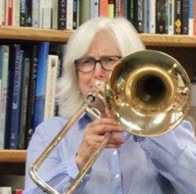 Kathryn Macintosh (producer) was born in Montréal but spent her formative years in New Brunswick and Nova Scotia. She studied at Acadia University and the University of Toronto, and in her early twenties joined the Edmonton Symphony as Assistant Principal Trombone. Ever since she arrived in the city, she has been active in various chamber music projects, and was instrumental in the establishment of the Mill Creek Colliery Band. Kathryn has an active private teaching studio, and in 2017 joined the faculty of the University of Alberta as a sessional trombone instructor. She currently serves on the board of the ESO/Winspear Centre, and mentors young musicians as an ESO-YONA Ambassador. Kathryn started the C'mon Festival in 2013 to share the richness of classical music with a more diverse audience. She is very excited to be bringing this amazing piece to the Edmonton Fringe.
---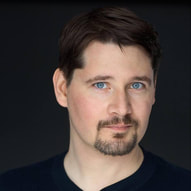 Wayne Paquette (stage manager) is the Artistic Director of Blarney Productions, as well as the Artistic Coordinator at the Citadel Theatre. He has directed over 25 productions for Blarney Productions, with recent credits including The Small Things, The Superhero Who Loved Me (Premiere), and Slack Tide (Premiere). For the Citadel, Wayne has directed Blackbird, Polaroid Stories, The Blonde, the Brunette and the Vengeful Redhead, and assistant directed West Side Story, The Wizard of Oz, The Glass Menagerie, Shining City and Doubt: a parable; elsewhere, he has directed The Country, The Dazzle, and Glorious (Shadow Theatre). Currently Wayne is directing A Christmas Carol at the Citadel Theatre, and producing SCORCH, directed by Brenley Charkow and Tragedy: A Tragedy, directed by Suzie Martin, at this year's Edmonton Fringe Festival.

---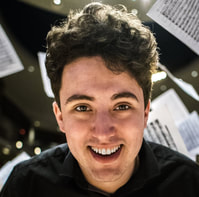 Alexander Prior (conductor) sparked an uncommonly deep relationship with the Edmonton Symphony Orchestra and its audiences during several acclaimed guest appearances, and began his tenure as its new Chief Conductor in 2017. The London-born, 25-year-old's exuberance, vision, and musical excellence have taken him to orchestras from Munich to Seattle, Hong Kong to St. Petersburg. Alex has amassed an impressive list of accomplishments, both as a conductor and composer. At the age of 13, his ballet Mowgli, commissioned by the Moscow State Ballet, received international critical acclaim. He was the youngest student since Sergei Prokofiev to graduate with distinction as a conductor from the Conservatoire in St. Petersburg at the age of 17. He has been awarded Conducting Fellowships at the Boston Symphony's Tanglewood Music Center and the Aspen Music Festival and has conducted numerous orchestras, including the Detroit, San Francisco, Seattle, Victoria and New World Symphonies. In his first Fringe appearance, Alex will lead the seven members of the C'mon Ensemble.
---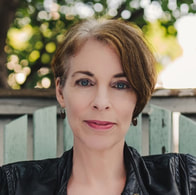 Davina Stewart (actor - The Narrator) is a Sterling Award-winning actress and graduate of the U of A BFA program. Davina has appeared with many of Edmonton's theatre companies including the Citadel, Mayfield Dinner Theatre, Northern Light Theatre, WorkshopWest Theatre, Guys In Disguise, at Fort Edmonton's Capitol Theatre, Theatre Network & Shadow Theatre. Selected directing credits include Andrea House's Sterling-nominated Fringe show Forget-Me-Not, Stewart Lemoine's The Revenge of the South Sea Bubble and assistant director for Northern Light Theatre & Players de Novo's production of The Musical Comedy Murders of 1940. Davina is one third of the hit infotainment extravaganza Hey Ladies! now in its seventh season at the Roxy Theatre, and part of the company that produces the Saturday morning VIP Kids Show. She's appeared at the Chicago Improv Festival, the Liverpool Metafex Festival and the London UK 50 Hour Improvathon. She's been appearing at Fringe Festivals since 1986!

---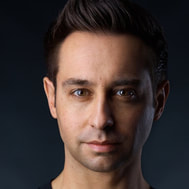 Farren Timoteo (director) is an Edmonton-based actor, writer and director. He became the Artistic Director of Alberta Opera in 2006, and has since written and directed a number of productions for the company, including Little Red Riding Hood, Pinocchio, Sleeping Beauty, Aladdin, Rumpelstiltskin, The Steadfast Tin Soldier and Hansel and Gretel. Other directing credits include Songs for a New World at the 2005 Edmonton Fringe Festival; Buddy: The Buddy Holly Story (Co-director) and The 25th Annual Putnam County Spelling Bee for the Mayfield Theatre; Everybody Goes to Mitzi's and The Infinite Shiver for Teatro La Quindicina (both of which he also wrote the lyrics for); Pippin and Crazy for You (Assistant Director) at the Citadel Theatre; HMS Pinafore and Don Giovanni (Assistant Director) at Edmonton Opera; and The Light in the Piazza for Grant MacEwan University. Acting credits include Shakespeare in Love, Peter and the Starcatcher, Alice Through the Looking Glass, Make Mine Love, and Monty Python's Spamalot for the Citadel Theatre; Made in Italy for Western Canada Theatre; The Light in the Piazza for Theatre Calgary; As You Like It and Coriolanus for Freewill Shakespeare Festival; Marvellous Pilgrims, The Scent of Compulsion and A Rocky Night for His Nibs for Teatro La Quindicina; Waiting for Godot for Wishbone Theatre; and, Little Shop of Horrors, Gentlemen Prefer Blondes and Footloose for the Mayfield Theatre. Farren has been honoured by the Elizabeth Sterling Haynes Awards on a number of occasions, most recently for his performance in Monty Python's Spamalot and for his direction of Pinocchio. In 2015, Farren was included in Avenue Magazine's prestigious list of Edmonton's Top 40 Under 40, in recognition of his artistic contributions to the city. Next season, Farren will join Calgary Opera in the fall as assistant director on Gounod's Roméo et Juliette, and will tour his one-person show, Made in Italy, to various cities across Canada.

---