Festival Playlist*
Friday July 12, 8 pm

​

Emotive Explorations

Several centuries of human experience: what do they have in common? Everything! From Mozart to Klezmer and the Jimi Hendrixesque - the opening concert of the C'mon Festival takes you on a rich and unforgettable journey.

Click here to reserve a seat for this opening concert:www.winspearcentre.com/tickets/events/other/2019/cmon-festival-1/ Serenade (1950)

Vincent Persichetti

Clarinet Quintet K.581

W.A. Mozart

I. Allegro ​Nocturne (1994)

Kaija Saariaho

+Anthem & Other Short Pieces (2019)

Alissa Cheung

(+C'mon Festival commission)

Stop Speaking (2011)

Andy Akiho

Mariel (1999)

Osvaldo Golijov

A Klezmer fantasy for Clarinet solo (1997) Samuel Adler
II. Dance String Quartet op 50

Sergei Prokofiev

I. Allegro II. Andante molto - Vivace Shades of Blue

George Andrix

IV. Sapphire

Kathryn Macintosh trombone



Robert Spady - clarinet

Timothy Borton marimba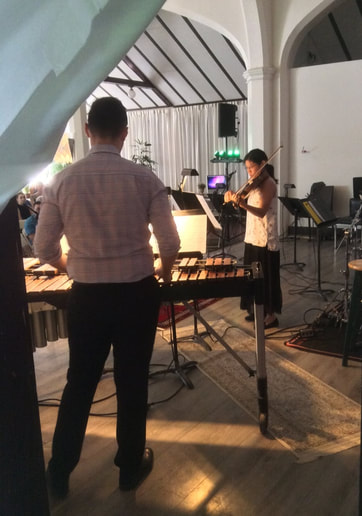 Saturday July 13, 8 pm
Tonal Virtuosity
A colourful showcase of our festival artists: delight in the diverse array of sounds and masterful displays of instrumental prowess.
Click here to reserve a seat for this concert:
www.winspearcentre.com/tickets/events/other/2019/cmon-festival-2/
Coffee With Ennio M.
Lukas Sommer (arr. Geoff Li)
Galanthus (2011)
Linda Catlin Smith
String Quartet op 10
Claude Debussy
II. Assez vif et bien rythmé
Living Room Music (1940)
John Cage
Sonata pastorale (1956)
Lilian Fuchs
Fanfare for the 21st Century
David Amram
Sonata for two violins op 56
Sergei Prokofiev
I. Andante cantabile II. Allegro
​ Cadenzas (1985)
Alexina Louie
---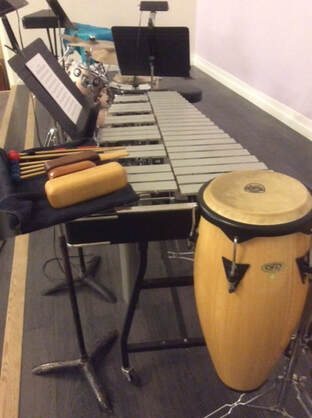 Sunday July 14, 3 pm
​Cultural Intersect
Seeking common ground - the final concert of this year's festival explores music of different cultures - with composers from Iran, Turkey, Sri Lanka, Bohemia, Vienna, Saskatchewan and Edmonton.
​Click to reserve a seat to the festival finale:
www.winspearcentre.com/tickets/events/other/2019/cmon-festival-3/
​Another Living Soul (2016)
Nicole Lizée
Ampel A
Komitas
The Spirit and the Dust (2015)
Dinuk Wijeratne
Madrigals (1947)
Bohuslav Martinu
Zwischentöne (2015)
Alissa Cheung
Sleeping in Sorrow (2017)
Farhad Khosravi
​
The Beautiful Blue Danube
Johann Strauss Jr (arr.Claude Lapalme)
*Playlist subject to change
---
​The C'mon Festival is grateful for the support of​